"Tour de Low"        22 lbs.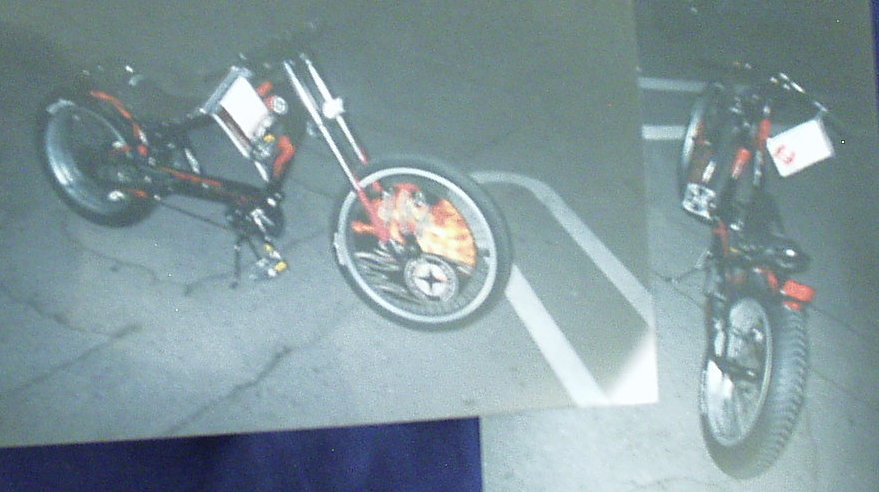 Toys r Us Parking lot May, '04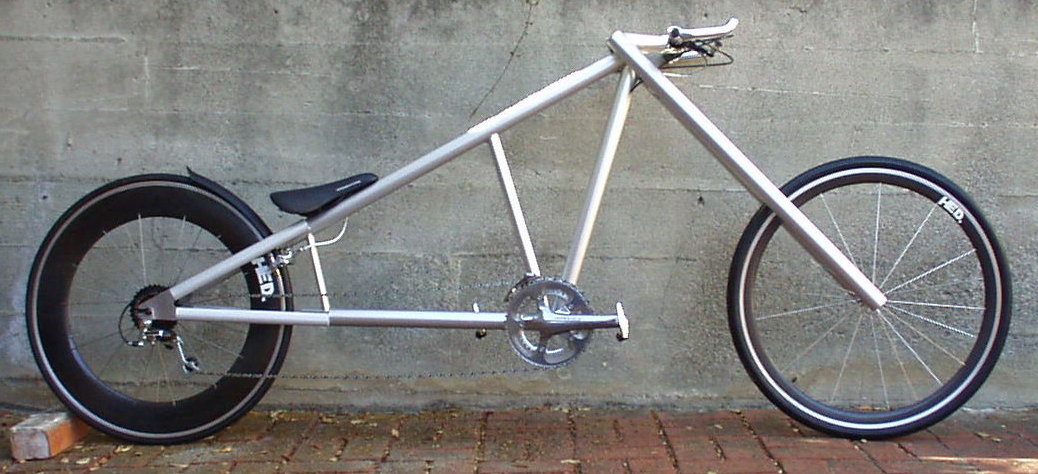 My new Orange County Choppers Schwinn Stingray! It's incredible rear tire inspired me to get the carbon fairing HED. road wheels above.   While I was at it, I placed the handlebar of my home made chop foreward to allow standing on the pedals.-      I predict semi-recumbent bicycles will out-perform current style road racing bikes.- It does everything they do, AND the rider's profile is MORE AERO. Weight? These days, Trek has to ADD weight to their bikes to make them race legal, and a 15 lb. chop is probably only 5- 10  years away..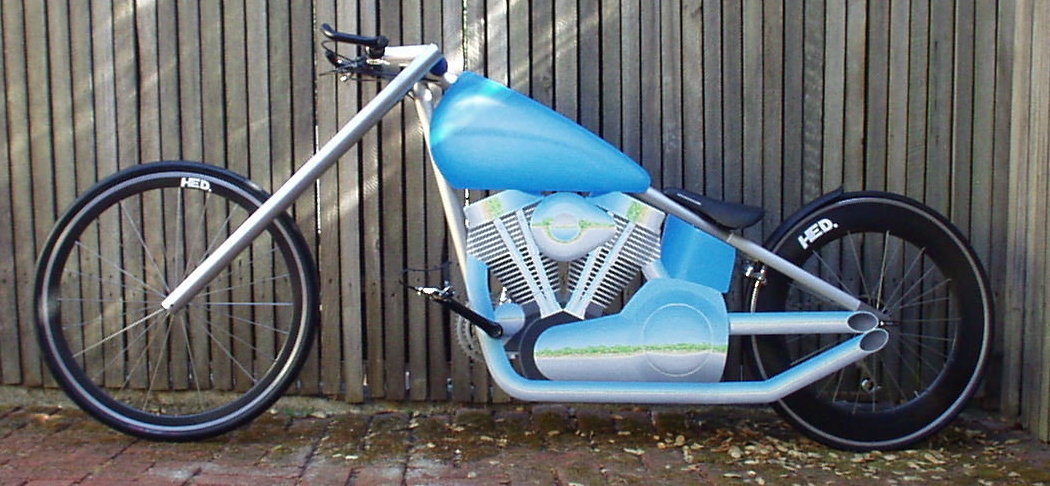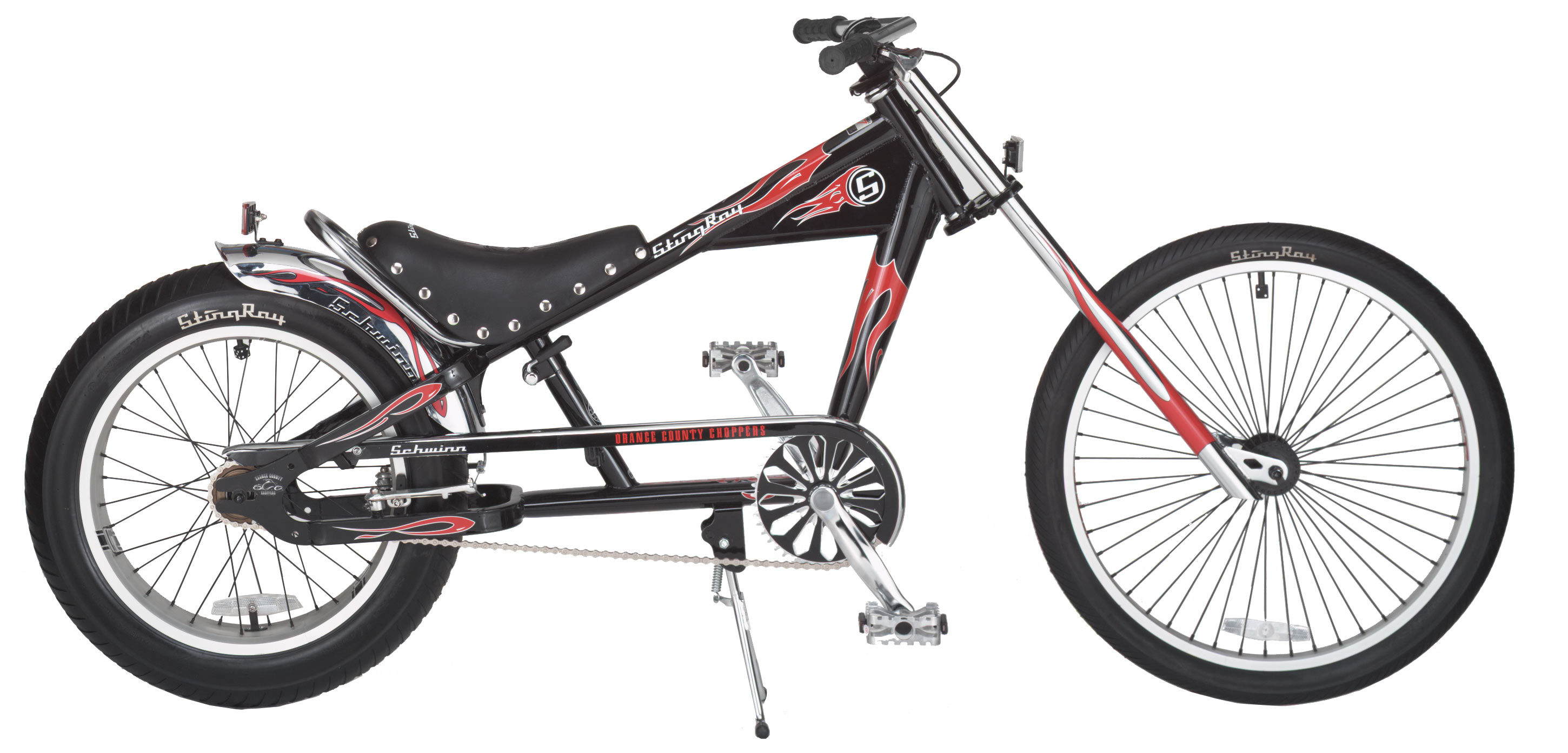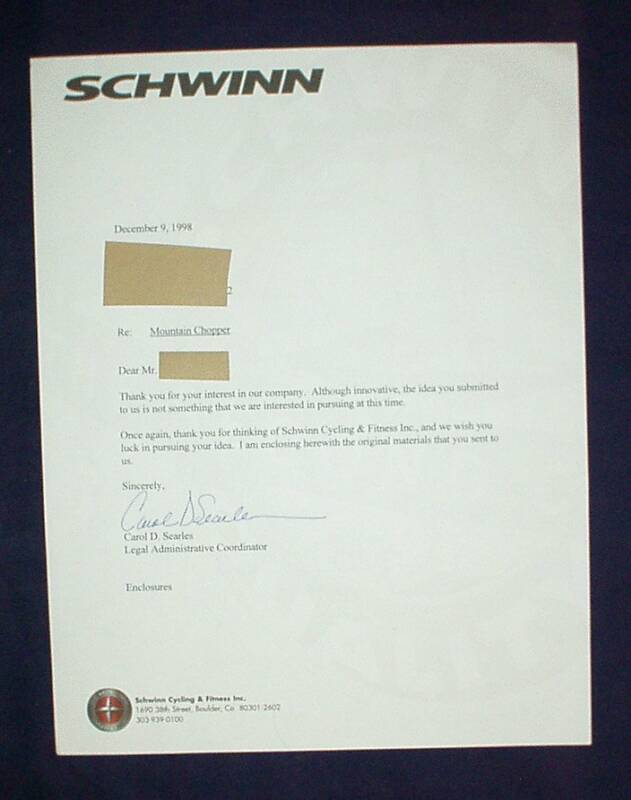 I sent the 1998 magazine pics of my bike to Schwinn, suggesting that they build this style of bike, and saying I was willing to offer help in development. This reply, dated Dec. 9, 1998 says - "Re: Mountain Chopper....... ..Although innovative, the idea you submitted to us is not something that we are interested in pursuing at this time." - Schwinn doesn't owe me anything.... well, maybe some recognition (maybe not). A few similarities to my bike- frame and fork angles, larger wheel in front, rear brake only, brake cable routed through top frame tube. ..Who knows?...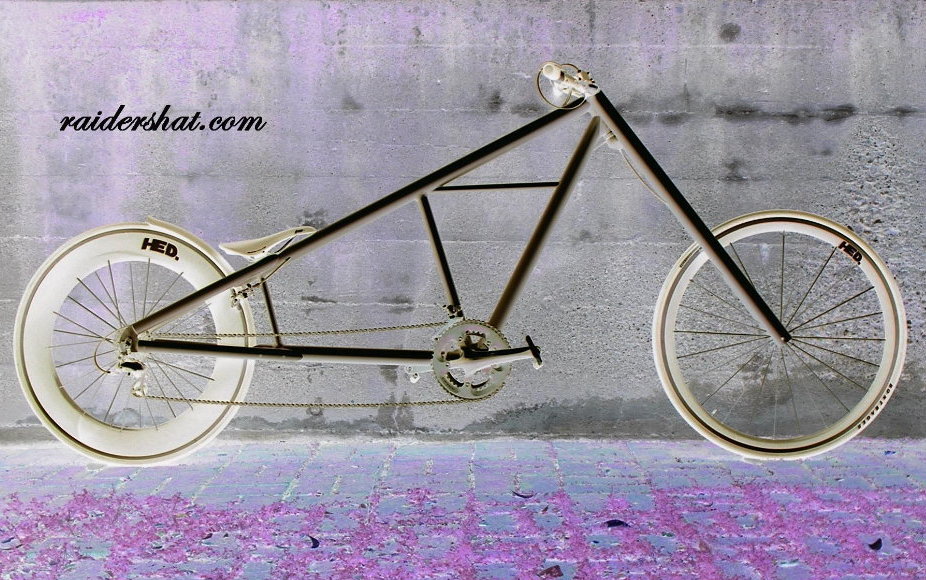 Full on racing chopper. Dura Ace 7800 10 speed drivetrain. Front V brake added.